How can you qualify and get cash in as little as 2 days?
— Are your annual sales over $80,000?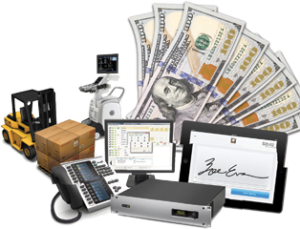 — Have you been in business for at least one year?
If you can answer "YES" to these questions, then you may qualify for a Cash Advance!
When your business needs a source for cash, look no further than your own business for the solution!
Use your cash for…
— Expansion
— Inventory
— Emergencies
— Payroll
— Remodeling
— You Choose!
— Advertising
— New Equipment
Metro Cash Source offers cash advances for your business from $2,500 to $1,000,000 for whatever you need it for!
FASTER — Fast Approval Funding and cash within 2 working days
BETTER — No Fixed Payment Schedule, No Personal Guarantees, No Collateral or Liens, No Application Fees or Points
SMARTER — Improved Cash Flow…Repayment is through a percentage of your future VISA/MasterCard receipts. You pay us only when you make a sale while enjoying maximum transaction security. It does not affect your ability to qualify for other financing and you can use the cash for any business purpose!
EASIER — Over 90% approval rate and it takes less than 10 minutes to apply!
Complete the short application or call us today at 302.838.9100.
Cash Advance FAQ's
Does anyone look at my personal credit?
For most small businesses, the business owner's credit is important in evaluating the company for an advance. However, the underwriting / scoring model used takes into account all factors, not just a personal credit score. Don't worry about your score, we understand that you need capital. We hope that the Advance you request will help in your success. What is most important is that the business is making sales. In fact we do not require a personal guarantee. Your business is evaluated on its own merits.
How large of an advance can my business get?
We base your loan amount qualification on the total income of your business. This includes credit card, cash, and check receipts. Most Advances fund between $2,500 and $150,000 per location. If you need more, please ask.
How soon can I get the advance?
Once approved, you'll have funds in your bank account in as little as 2 business days. Once we receive all of the required documents, approval is very fast: you'll have an answer usually no later than the next business day. And, you can use the money any way you want!
What is the rate I will be charged?
The money you get is not a loan; it is an advance against your estimated future monthly credit card sales. You're selling a portion of your future sales today. Therefore, there is no rate. You simply pay a percentage that is paid back over time. The percentage of credit card sales option determines on the amount of credit card sales you process.
What can I use the money for?
That's up to you. Many of our clients use advances for such things as payroll, equipment purchases, expansion, advertising, additional inventory purchases, to meet payroll and tax obligations, repairs, and emergency expenses. The decision on how to use the money is yours.
Does my business have to switch credit card processors?
You do not have to switch credit card processors. We have programs where our lenders can do a daily ACH to your business checking account rather than deduct the payment from your credit card deposits. We will offer you a complimentary side by side cost saving analysis on your processing fees if you are interested. Many merchants prefer to have the credit card deduction because the payment is varies with their credit card income. When income is lower the payment is lower. When income is up the payment is up. The typical deduction from the processing deposits ranges between 10 and 20% of the total deposit.
How are my payments determined?
You can repay your advance based upon a percentage of your future credit card sales. This way, your repayment will be split off until your advance has been paid back. So if your business is a little slow one month, the amount you pay will go down. Try asking a bank to offer you that flexibility!
How do I keep track of what I paid?
You will be sent a monthly statement detailing how much you have paid for the previous month and the outstanding balance on the advance. You will have access to on line reporting. You are always welcome to call.
How do I get started?
Simply click below to complete a simple online application or call us at 800-771-3719. You're about a week away from funds. It takes money to make money, so get started now!