Virtual, POS & Internal Payment Terminals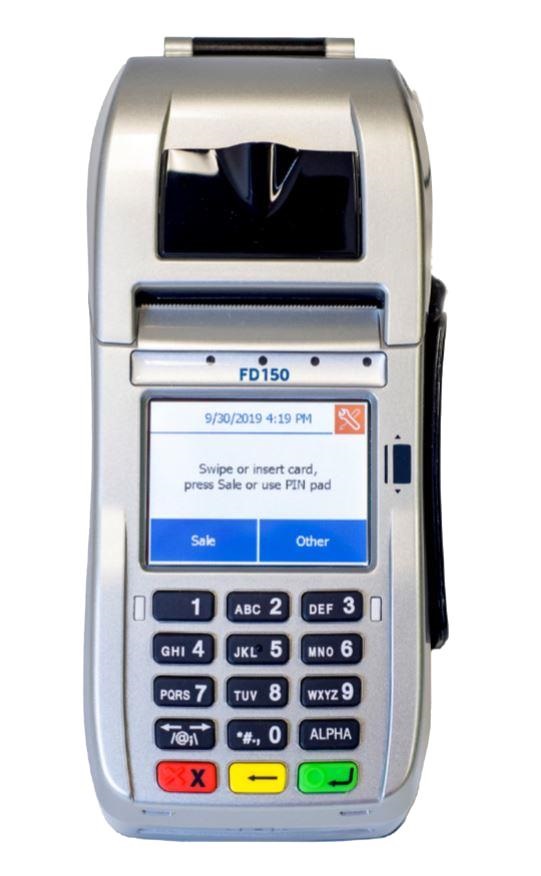 Metro Payment Technologies' secure payment systems are designed to work in virtually any type of ePayment environment. Our Virtual, POS and Internet Payment Terminals process virtually any form of payment – all major credit cards; PIN, signature and Electronic Benefits Transfer (EBT) debit cards; paper and electronic checks; as well as gift and loyalty cards. Metro has a POS solution to serve every need – all at affordable prices.
First Data FD150 + RP10 PIN Pad Bundle
The FD150 terminal is an affordable solution that combines performance, reliability and ease of use in compact, feature-rich devices. In addition to added security, the FD150 Terminal gives you a full range of solutions for payment processing, including credit, debit, gift cards, personal paper checks and EBT.
Accept EMV smart chip cards
NFC (contactless) payment ready
Accept Apple Pay, Google Wallet, and other mobile payments
Payment Terminals
A broad variety of PCI Complaint POS terminals all including fraud protection with security features.
Connectivity options that work for you; connect via the Internet using your existing broadband service, dial-up, or wirelessly.
Easy-to-use, dependable and affordable integrated payment systems to help streamline your business for greater profitability.
Industry-leading POS financing and distribution opportunities for equipment inventory, repair, deployment and service.
Contact a Metro Payment Technologies representative to help choose the payment terminal and accessories that are the right fit for your business.
Apply for your merchant services account or call (800) 771-3719 to speak with a Metro Payment Technologies specialist today!