A Smarter Mobile POS Solution.
Clover Mobile is more than just a tablet. It's a smart POS that goes where you need it.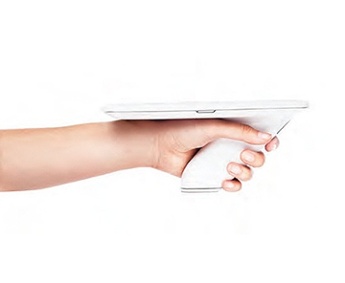 Its ergonomic, sleek and durable case is designed to be held for long periods of time.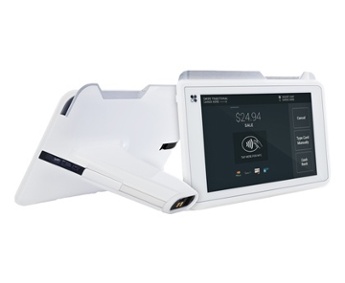 A full-featured POS system in a pint-sized package. Give your tablet its life back.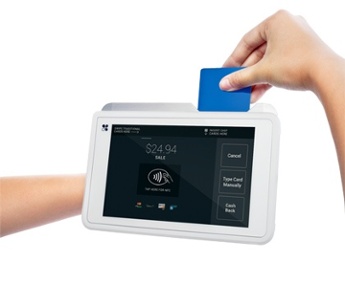 Swipe, dip or tap to make a Payment on this Chip Card, NFC and Apple Pay-ready device.
The Clover trademark and logo are owned by Clover Network, Inc., a First Data company. All other trademarks, service marks and trade names referenced in this material are the property of their respective owners.